Helping to bring awareness to homelessness.
Los Angeles Mission.
Graphicwise was asked to rebrand the Los Angeles Mission to give it a sense of optimism, new beginnings, and hope.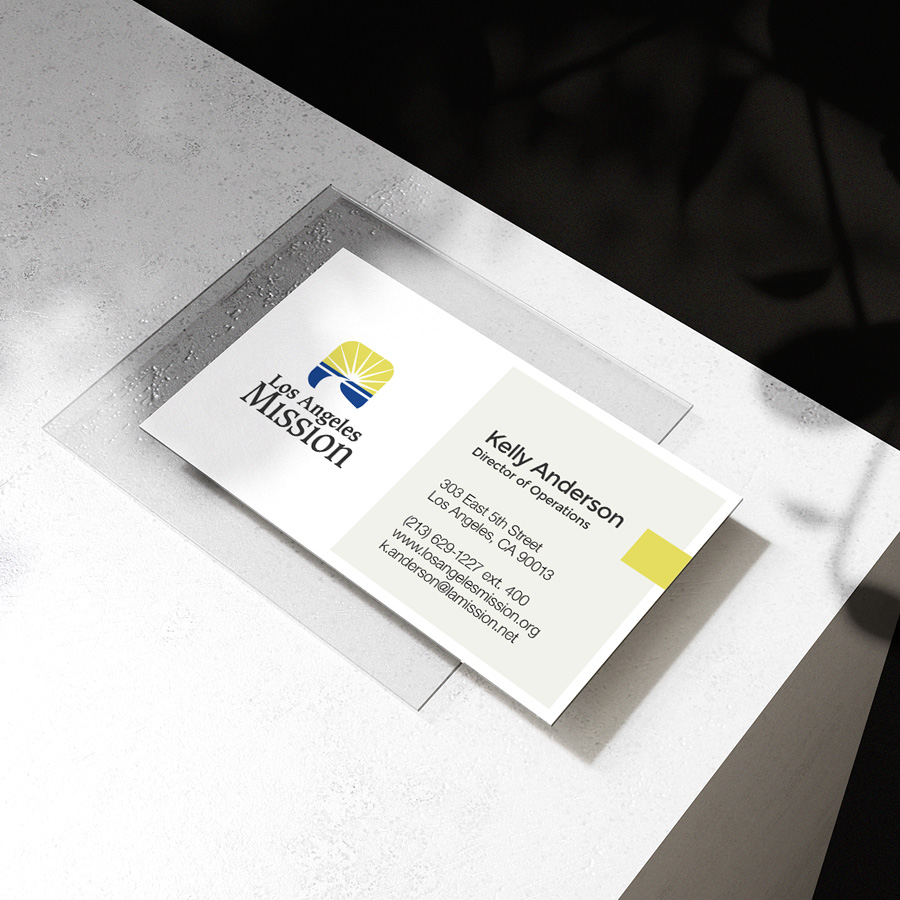 Solution.
Graphicwise completely revamped the brand of the mission through design of logo, print collateral, and advertising campaigns, drawing interest from celebrity donors nationwide.
"Graphicwise understands design, and are experts in consumer psychology as it relates to branding and packaging design. I highly recommend them."
"We are extremely happy with the work you guys did on the iconography and user interface design. Thanks guys. We'll definitely use your services in the future."
"We couldn't be any happier with Graphicwise's exceptional work on our small business outreach brochures! Thanks for everything."
"We thoroughly enjoyed working with Graphicwise. They are very talented, creative, and possess foresight in making every project a success."
Global reach.
Personal Service.